Enjoyed the sunrise ski at Stowe this morning with a free gondola ride to the top of the mountain at 4:30 am, followed by 45 minutes of hiking to get to the summit, just in time for sunrise.  I'm sure if we hadn't been surrounded by a thick fog, the sunrise would have been beautiful!
As it turned out, the descent down Stowe was pretty sweet!
The view from my last ski of the season?  Who knows.  I've already thought that at least six times this spring!
In any case, I sure am happy to be on real snow.  Not quite ready for this yet. . .
I'll leave you with my favorite Easter comic. . .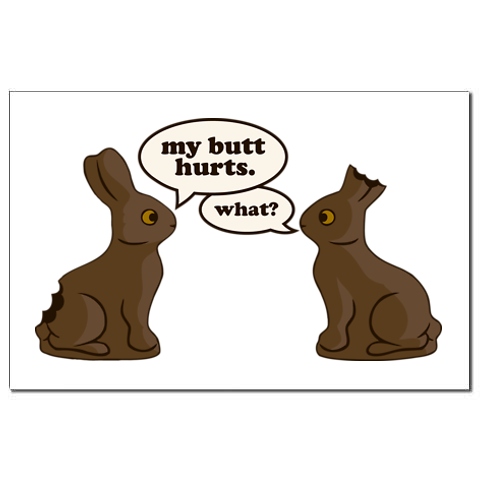 Happy Easter